How you can support our work
Help us to ensure that no LGBTQ+ person is denied a secure and safe place to live.
Make a donation
By supporting us financially, you can help us to continue delivering our much-needed services.
Just
£10
helps us give advice over the phone to someone facing eviction or rent arrears.
Just
£30
helps someone to escape violence by providing food and shelter, while our team works with them on longer term solutions.
Just
£50
can provide new bedding and towels for someone coming off the streets to live in one of our supported housing schemes.
Just
£100
can provide a 1-1 advocacy session for someone facing eviction as a result of their mental health needs.
Larger donations
£10,000 helps to fund a regular youth group for a year, connecting isolated people under the age of 25 with their peers, helping them build confidence and resilience.
£25,000 pays for a specialist housing support officer in one of our housing schemes, to support and guide individuals in essential life-skills as they transition from homelessness to living independently.
£50,000 would pay for our team to influence commissioners, housing providers and decision makers to deliver safe housing for vulnerable people across the UK, ending harassment and abuse for thousands of LGBT+ people.
Leave a legacy
Remember Stonewall Housing with a gift in your will and help future generations of LGBT+ people to live in safe homes.
Since 1983, Stonewall Housing has been providing safe spaces for LGBT+ people fleeing violence, harassment and abuse. Making your gift in your Will, would help us give LGBT+ people in the future, the opportunity to live free from fear, in spaces where they can celebrate their identity and achieve their full potential.
There are many ways to leave a gift in your will, and you should always consult your solicitor/and or your financial advisor first. They will be able to provide guidance to balance your personal and charitable intentions.
Common types of legacy gifts include:
Residuary
A gift of the remainder of the estate after all other bequests have been made and debts cleared is called a residuary bequest.
Pecuniary
A gift of a fixed sum of money in your Will is called a pecuniary bequest. The value of pecuniary legacies will decrease over time, as the cost of living increases.
Specific
A particular named item of value left as a gift in your Will, is known as a specific bequest for example a piece of artwork or property.
Want to find out more? If you'd like to talk to us about leaving a gift to Stonewall Housing in your will, please contact info@stonewallhousing.org – we'd love to hear from you.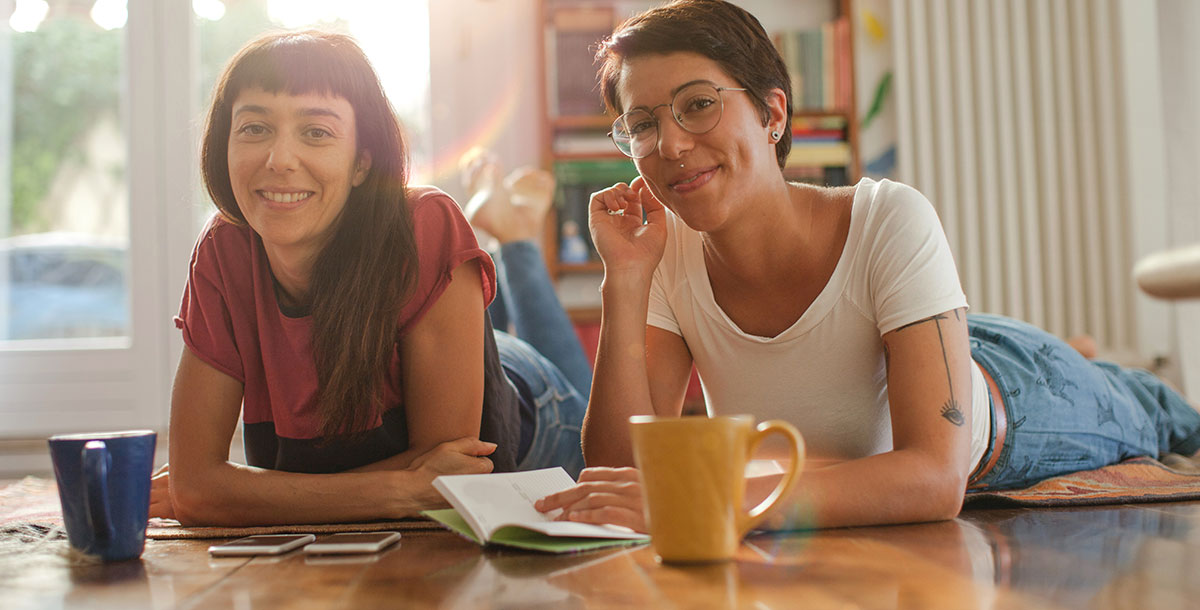 Volunteer
We value our volunteers, and they make a huge contribution to our work. In the past, they have helped us run social events, mentored our service users, run fundraising activities, and helped us develop our work. They've even done the filing!
To find out about our latest volunteering opportunities, contact volunteers@stonewallhousing.org to offer your support.
Corporate partners
Stonewall Housing is extremely grateful for the support we gain from corporate partners. It's essential for the work we do, helping us to understand other perspectives which we can learn from. It helps our clients to raise their aspirations, expand their opportunities and bridge the gap between their current circumstances and the future they hope for.
We can offer new ways to address your Corporate Social Responsibility (CSR) goals, by providing volunteering opportunities for your employees, which will make a tangible impact on the lives of vulnerable LGBT+ people, and advance LGBT+ awareness and inclusion.
Can you help us expand our networks, reach more people and have more impact?
We are specifically looking for companies who can help us:
Improve the employability of LGBT young people through our work-ready scheme, providing work placements and talks;
In-kind support – donations of equipment and practical support helping our client's houses to become homes;
Fundraising – help us with our fundraising events to celebrate our 35th anniversary;
Pro bono advice to support our business and financial planning.
In return we can offer you and your employees: LGBT awareness training; reverse mentoring; staff volunteering; sponsorship and events opportunities.
Our supporters
Over the past 35 years we've helped over 37,500 people find safe housing, and we are very grateful to our funders and partners who have helped make this happen. These include:
If you represent a grant-giving body, and would like to find out how Stonewall Housing can help you meet your charitable objectives, please contact info@stonewallhousing.org