Stonewall Housing Training Service
Stonewall Housing has been providing support, housing, advice and advocacy to the LGBTQ+ community since 1983
We're the only LGBTQ+ housing and advice service in the UK that works with all ages, and our training offering is available nationwide. In 2020 Stonewall Housing provided consultancy, training and workshops to over 200 organisations, services and housing providers. Our specialist trainers combine the knowledge we've gathered from over 30 years of practice alongside their personal experience of delivering services to lesbian, gay, bisexual and trans (LGBTQ+) people.
Our training can be tailored for different audiences:
board or management committee members responsible for auditing or scrutiny of service delivery;
non-office based staff, including contractors, safety and security staff;
practitioner level including staff responsible for assessment/referral pathways, support and care, ASBO officers;
policy level, including department heads, CEOs.
We also publish housing guidance, and contribute articles to The Guardian, Inside Housing, Homeless Link, Gay Times, KMEWO and Housing LIN.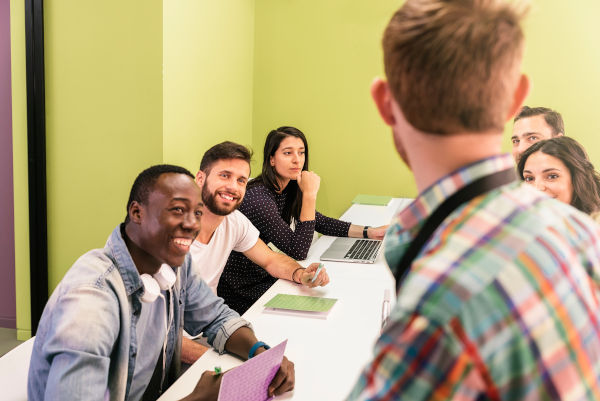 LONG STANDING RELATIONSHIP
"We have had a long standing relationship with Stonewall Housing delivering a suite of 'Safe Spaces' workshops for us. To evolve the classroom solution we decided we wanted something more accessible for our disperse colleagues and by using the technology available to us we decided to run a virtual classroom to help support colleagues to understand LGBTQ+ lives from both a colleague and a customer perspective.
Working with Tina was both enjoyable and inspiring with her warmth and personal stories as a central feature of the sessions that are being really well received and are making a difference. Stonewall Housing weren't afraid to use a new delivery media and we are really seeing the benefit." 
Sian Murphy – Learning Partner 
EXCELLENT COMMUNICATION
"Thank you, not only for your hard work in delivering the training and writing the reports in a timely fashion, but also for your excellent communication throughout the project. Not only did you raise issues and attitudes of concern appropriately, but you generally made it easy from my side to facilitate with Housing Support Services as well.
The awareness of homelessness in the LGBT+ community continues to be a priority for us so I hope we might work together again in the future."
Westminster Council
WE ARE THRILLED
"We at Notting Hill Genesis are thrilled to be the first housing association to receive Stonewall Housing's 'LGBTQ Inclusion Standard Award'. We put our residents at the heart of everything we do, and our relationship with those in our homes goes beyond bricks and mortar. That relationship has always been important for our colleagues and residents and we know how vital diversity training across our workforce is to create an inclusive environment.
"The training helped me to have a better understanding of some of the issues LGBT groups face and how we should address them."(training participant)
We are especially proud that both our Cheviot Gardens and Conrad Court extra care schemes have been awarded this prestigious award. With 35 years' experience of working to meet LGBTQ communities housing needs, Stonewall Housing are well-placed to know how vital LGBTQ inclusion is for both residents and staff at Notting Hill Genesis."
PIONEERING APPROACH
"For 37 years Stonewall Housing have pioneered their approach of LGBTQ+ expert knowledge of the best approaches in creating safe housing for LGBTQ+ communities. There can be no true diversity without inclusion for all, and we are working tirelessly to make Notting Hill Genesis at the forefront of social housing.
"The presenters were obviously very passionate about their subject. I was impressed by their knowledge and experience."
Notting Hill Genesis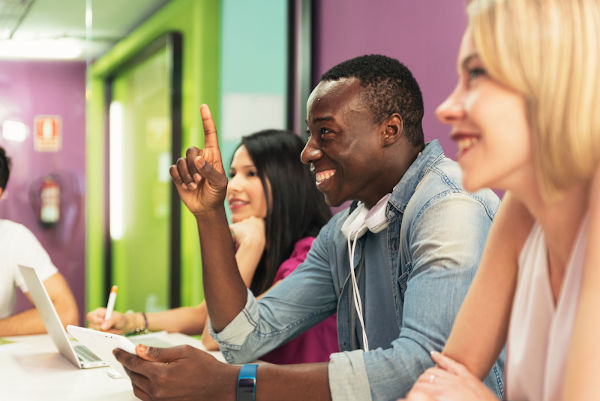 Training content that will develop your service capacity
Best practice and governance
Co-production: engaging with LGBTQ+ communities
Developing an in-house LGBTQ+ service delivery strategy
Developing services and organisations to meet the needs of LGBTQ+ clients
The Equality Act 2010: are you fulfilling your equality duty?
LGBTQ+ support and advice within psychologically informed environments (PIE)
Making your work place LGBTQ+ affirmative
Monitoring and equality impact analysis
Trans people and housing policy
Bespoke training solutions
We recognise that every organisation has different needs, and different levels of knowledge about LGBTQ+ issues amongst its staff. We will work with you to design a training package that will enable your staff to actively listen, participate, absorb, practice and reflect on the information we provide.
What do you want to learn?
Course subject matter focused on your needs
We place lesbian, gay, bisexual and trans people at the centre of our training. You may want the focus on a particular section of the community. You might, for example, only work with one gender or you might need exposure to all sexual orientations and gender identities.
We can make the course suit your needs.
98% of attendees rate our training as 'excellent'
We ask attendees to provide feedback at the end of every training session and use the feedback to continually develop our training packages so they are informative, engaging and helpful to real world situations.
Really enjoyed the training – fantastic delivery
Open, honest space where I could ask all the questions I've ever wanted to ask without feeling stupid
Training was interactive and gave us an opportunity to discuss our own experiences and ideas in relation to the task.
I have Zoom fatigue but this training was a great tonic!
Fiercely inspirational from start to finish
The best thing about this training were the conversations, being able to ask questions and feeling listened to.
The trainer was very inclusive, we were encouraged to discuss each topic of the training and ask any relevant questions.
This was some of the best training I've had in the last few years!
Frequently asked questions 
Stonewall Housing delivers specialist and bespoke training to individuals and organisations throughout the UK, aiming to empower people to confidently meet the needs of LGBTQ+ people in their services.  We have pulled together a few of the frequently asked questions that will help with your planning and if you need any more information please don't hesitate to get in touch.
How much time will I need?
Courses are usually AM or PM. You can discuss your timing preferences with us.
Do you only deliver Monday to Friday?
We are happy to work around your schedule so can offer weekend and evening training courses, get in touch and we can plan the sessions to suit your needs.
Will I get a certificate?
Yes, CPD certificates are provided for all attendees.
Where do you deliver your training?
We can work all over the UK.  We can deliver courses remotely over Zoom and very happy to travel to your offices for face to face sessions.
Who delivers the training?
All our trainers are experienced practitioners who understand the complex and diverse needs of LGBTQ+ people of all ages and the challenges faced by staff and agencies in delivering services.
Is the training interactive?
Trainers can use a range of tools, including case studies, presentations, quizzes, role play, visual games, reflective exercises, and anecdotal evidence, multi-media, research and homework.
To request a booking form or for more information, contact tina@stonewallhousing.org or call 0207 359 5767