Helen Randall
Chair
Helen is a partner and Head of Diversity & Inclusion at Trowers and Hamlins LLP where she spearheaded the firm-wide "TrowersIncludes" programme. 
Helen is the chair for both Stonewall Housing Association and Stonewall Housing Charitable Foundation
MORE INFO
In her legal practice, Helen specialises in public/private joint ventures, procurement and governance.  Her voluntary work includes: Chair of Stonewall Housing (from August 20180), mentoring with the Girls Network, Visiting Professor of the University of Law and former Chair of the New Local Government Network policy think tank.
Mark Beale
Treasurer
Mark is a Chartered Accountant (FCA) having trained with KPMG in the City of London. He also holds a Diploma in Charity Accounting (DChA) from the ICAEW. He has an MBA from Cranfield and more recently gained a Masters in Voluntary Sector Finance and Management from Cass Business School. 
Mark is the Treasurer for both Stonewall Housing Foundation and Stonewall Housing Charitable Foundation.
MORE INFO
Mark spent most of his career working in the commercial sector (mainly travel), and has held senior roles in the UK and overseas. He has lived and worked in Hong Kong, Indonesia and Spain. In 2012 Mark moved to the Third Sector and spent 4 years in Finance at the London School of Economics.
He is currently Director of Finance and Business Development at a palliative care hospice in Surrey. He is Independent Examiner for the accounts of two other charities. In his spare time Mark enjoys cycling, skiing and scuba diving (in warm water!).
N. Daniels
Natalie is a housing practitioner with a background in architecture, landscape architecture and urban design, who has worked in the sector for over 10 years.
Natalie is a member of the board of trustees for Stonewall Housing Charitable Foundation.
MORE INFO
Committed to supporting vulnerable communities, and making cities more equitable, they are currently leading a programme to deliver vitally needed affordable housing to a major UK city, after a period of working in social housing in the global south.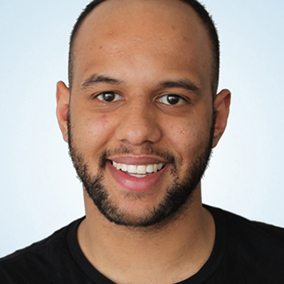 Josh Wilacy
Josh is a trainer, writer and consultant and provides equality, diversity and inclusion advice and training to organisations across the private, public and third sectors.
Josh is a member of the board of trustees for Stonewall Housing Charitable Foundation.
MORE INFO
After graduating from The University of Bristol with a Bachelor of Science in Politics and International Relations, Josh entered corporate communications, then trained as a journalist before joining LGBT charity Stonewall, and most recently Challenge Consultancy.
Josh's career to date has included organising and chairing equality and diversity conferences, reviewing organisations' equality and diversity strategies, giving guidance on inclusive communications, producing equality monitoring reports and designing and delivering diversity events and seminars.
Josh is a popular speaker at conferences and forums on a range of diversity and inclusion issues such as unconscious bias, inclusive leadership, intersectional identities and inclusive recruitment practice.
As a mixed race gay man of Caribbean heritage, Josh believes in celebrating multiple identities. He fed into Stonewall's  strategy on engaging Black, Asian, Minority Ethnic LGBT communities. Josh also designed and delivered Stonewall's flagship Role Model empowerment programmes for BAME LGBT people.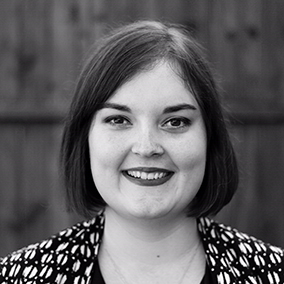 Lucy Pedrick
Lucy is Head of Cross-Cutting Policy at the Department for Culture, the Media and Sport. She was previously a Strategy Adviser for Exiting the EU at the Ministry for Housing, Communities and Local Government. She has also previously worked for the National Housing Federation, where she led on EU exit policy work.
Lucy is a member of the board of trustees for Stonewall Housing Charitable Foundation.
MORE INFO
In 2016, Lucy researched and published Out and Included to support housing providers to develop more LGBT+ inclusive services and communities. An out-and-proud bisexual woman, Lucy also identities as disabled. She joined the Board of Stonewall Housing in December 2017.
James Berrington
James has worked in social housing for 30 years, currently as a freelance consultant in housing care and support, but previously as the national strategy lead for older and vulnerable people at the Homes and Communities Agency.
is a member of the board of trustees for Stonewall Housing Association
MORE INFO
Previously James has worked as a regulator of registered providers at the Housing Corporation and has a career background working in housing associations and at Strutton Housing, providing support for people with HIV/AIDS.
David Marsden
David is a senior HR leader and is currently the Head of People Policy & Policy Transformation for Lloyds Banking Group.
David is the vice chair for Stonewall Housing Association.
MORE INFO
Prior to this role, David has undertaken a number of HR leadership roles across the Retail and Commercial Banking sectors. In addition to his day job, he is the senior sponsor for LGBT colleague capability within Lloyds, working closely with LGBT colleagues and their allies to ensure there are strong and visible LGBT leaders and role models across the organisation.
David has lived across the UK and Asia and has a keen interest in LGBT rights across the globe, with a personal belief that irrespective of where in the world we live, LGBT people deserve to be able to life a safe and authentic life without exception. There is still plenty of work to do in this space!