Helen Randall
Chair
Helen is a partner and Head of Diversity & Inclusion at Trowers and Hamlins LLP where she spearheaded the firm-wide "TrowersIncludes" programme.
MORE INFO
In her legal practice, Helen specialises in public/private joint ventures, procurement and governance.  Her voluntary work includes: Chair of Stonewall Housing (from August 20180), mentoring with the Girls Network, Visiting Professor of the University of Law and former Chair of the New Local Government Network policy think tank.
Natalia Dawkins
Vice Chair
Natalia has twenty years of experience providing and leading services that help to improve, empower and transform lives. She has worked at operational, project and senior management level.
MORE INFO
She has expertise in leading start-up and change processes in community based charities, specifically within the women's sector. Her work includes the redesign and development of a project providing interventions for women exploited through prostitution, the development of semi-independent homes for young people aged 16-19, the design and delivery of a mental health advocacy service for young minoritised women and the mobilisation of a community, Business Education Partnership, benefitting secondary school aged young people in East London.
Natalia also writes expert witness reports which support the cases of women, children and young people trafficked to the UK for the purposes of sexual and labour exploitation. Her other non-executive roles include board member at the Anti Trafficking and Labour Exploitation Unit (ATLEU). Natalia was awarded an MBE for her work with Vulnerable Women in London in the Queen's 2009 Honours List.
Mark Beale
Treasurer
Mark is a Chartered Accountant (FCA) having trained with KPMG in the City of London. He also holds a Diploma in Charity Accounting (DChA) from the ICAEW. He has an MBA from Cranfield and more recently gained a Masters in Voluntary Sector Finance and Management from Cass Business School.
MORE INFO
Mark spent most of his career working in the commercial sector (mainly travel), and has held senior roles in the UK and overseas. He has lived and worked in Hong Kong, Indonesia and Spain. In 2012 Mark moved to the Third Sector and spent 4 years in Finance at the London School of Economics.
He is currently Director of Finance and Business Development at a palliative care hospice in Surrey. He is Independent Examiner for the accounts of two other charities. In his spare time Mark enjoys cycling, skiing and scuba diving (in warm water!).
Beverley Johnson
Beverley is currently a Service Manager at L&Q Housing Trust and has worked there for the past 10 years, and is a co-founder of our LGBT+ staff group.
MORE INFO
Prior to this she spent 10 years working in homelessness including a substance use hostel, day centre and outreach team. Throughout her adulthood she has lived and worked as an out lesbian with varying degrees of support and challenges and in 2017 she got married.
N. Daniels
Natalie is a housing practitioner with a background in architecture, landscape architecture and urban design, who has worked in the sector for over 10 years.
MORE INFO
Committed to supporting vulnerable communities, and making cities more equitable, they are currently leading a programme to deliver vitally needed affordable housing to a major UK city, after a period of working in social housing in the global south.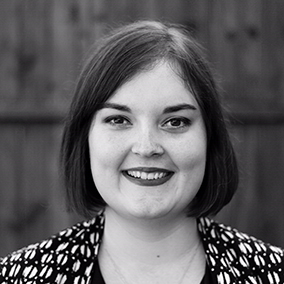 Lucy Pedrick
Lucy is a Strategy Adviser for Exiting the EU at the Ministry for Housing, Communities and Local Government. She previously worked for the National Housing Federation, where she led on EU exit policy work.
MORE INFO
In 2016, Lucy researched and published Out and Included to support housing providers to develop more LGBT+ inclusive services and communities. An out-and-proud bisexual woman, Lucy also identities as disabled. She joined the Board of Stonewall Housing in December 2017.
Hitesh Tailor
Hitesh has been a councillor in Ealing since 2010, having been the Lead Member for Housing, and Adult Social Care.
MORE INFO
He has worked in local government housing policy roles for two decades focussing on housing and homelessness strategy development. He is passionate about alleviating the symptoms of homelessness and at the same time campaigning to address the causes of homelessness.
Ken Barnett
Ken is a retired Chartered Surveyor who previously worked in residential agency and development consultancy and directly in housing association development.
MORE INFO
Ken now undertakes voluntary work with Opening Doors London, providing older people befriending.
James Berrington
James has worked in social housing for 30 years, currently as a freelance consultant in housing care and support, but previously as the national strategy lead for older and vulnerable people at the Homes and Communities Agency.
MORE INFO
Previously James has worked as a regulator of registered providers at the Housing Corporation and has a career background working in housing associations and at Strutton Housing, providing support for people with HIV/AIDS.
Meghan Butt
Meghan was co-opted to the Stonewall Housing board in October 2017. After completing her degree in Political Science and Human Geography from the University of Toronto, Meghan spent 19 months working at HACT, the housing sector's ideas and innovation agency.
MORE INFO
During her time at HACT, she developed a deep understanding and critical perspective of the UK housing system. She is interested in alternative and specialist housing models, and worked across several projects that aimed to facilitate various types of community-led housing.
She believes in supporting grassroots political organising, and is particularly interested in issues where gender/sexuality, nationality and migration status intersect.