The Manifesto for London LGBTIQA+ Community Housing has been created by the London LGBTIQA+ Community Housing Coalition (LLCHC), which is made up of seven organisations that are working on common issues across all age ranges. It is part of their engagement with the Mayoral Candidates ahead of the Mayoral Election 2021 Campaign.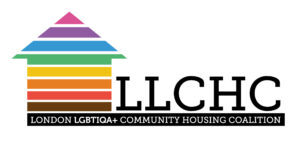 We collectively use the term LGBTIQA+ in our manifesto to express our commitment to include all members of our communities, although our individual organisations may use a variation of this acronym in their own work.
This manifesto lists 7 Key Recommendations for the prospective next Mayor of London to commit to that will make a significant difference to the lives of the most disadvantaged LGBTIQA+ people in the Capital.
LLCHC ask the next prospective Mayor of London to:
Produce an LGBTIQA+ Housing Strategy for London
Work with local councils to build a London- wide support pathway of access to accommodation and support services for LGBTIQA+ people
Create a Greater London Authority portfolio role for LGBTIQA+ housing
Fund LGBTIQA+ awareness training for commissioners and delivery staff
Establish a coordinated approach to data collection to evidence need and impact
Embed community-led principles in all of these actions to ensure there is 'Nothing about us without us' with appropriate funding to facilitate this
Ensure that LGBTIQA+ housing and community organisations are meaningfully involved in the design and implementation of the London Recovery Programme
Read the full Manifesto